AWS CLOUD SOLUTIONS
Empowering Enterprises to Achieve Business Objectives Faster With Our Bespoke AWS Cloud Computing Solutions & Services.
AWS Cloud Application Development Services
Serving myriad customers across the globe we meet all your web requirements with the help of our trusted team.
Amazon Web Services came into existence in 2006 and it is specifically a collection of remote computing services making up a cloud computing platform offered over the Internet by Amazon.com. The services are designed in a manner that it offers a large computing capacity that is faster and cheaper as compared to building a physical server farm. AWS offers an access over HTTP, using REST and SOAP protocols.
With Amazon Web Services (AWS) you get an extensive set of on-demand global compute, storage, database, analytics, application and deployment services, enabling you to scale up and down in order to meet your organization's requirements. Also an access to these services is greatly enhanced.
Head to the right direction with us as our web portal helps customers in procuring AWS cloud services with new, enhanced benefits and to efficiently manage user access to Amazon Web Services in a centralized manner. This portal offer institutions with core administrative facilities and offers additional benefits helpful in managing budgeting and control costs.
Bespoke Cloud Applications
Custom Cloud Application Development Services
AWS Enterprise
Application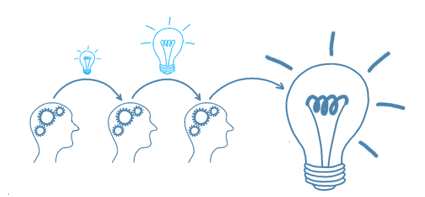 AWS ADVISORY SOLUTIONS
Clearly defining the problems and challenges you are trying to solve is pivotal when it comes to a successful cloud migration. Our Cloud Advisory Solutions work best in establishing a solid foundation for the cloud initiative. Here we are following step-by-step methodology that includes various services, such as:
Cloud Fitness & Roadmap Generation
Architecture Analysis
IT Optimization
Security and Compliance
SaaS Selection and Strategy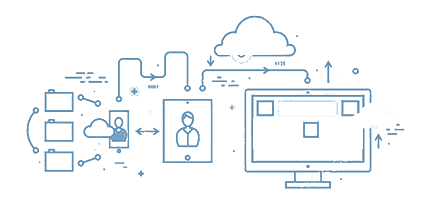 AWS WEB APPLICATION
Here we see major number of enterprises adopting cloud strategy and over the time they have deployed innovative cloud-based web and mobile applications. Enterprises that are running legacy apps need to deploy cloud native custom web-application and this will enhance customer experience and give major savings in infrastructural overheads.

Our team assists businesses to upgrade their traditional legacy applications using AWS Cloud Technologies to modernize current on premise applications.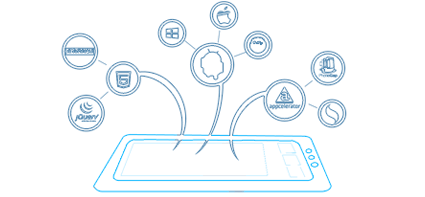 AWS MOBILE APPLICATION
With our AWS services you get wide-ranging features helpful in developing mobile apps scaling to hundreds to millions of users and reach global audiences. AWS allows you to add mobile features to your app in a quick manner and this includes user authentication, data storage, content delivery, backend logic, analytics dashboards, and push notifications.
You get wide-ranging, scalable, fully managed services so that it's easier to include capabilities such as app testing, streaming, data warehousing, monitoring, search and machine learning your app without the need to manage any infrastructure.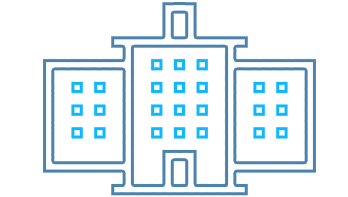 AWS ENTERPRISE APPLICATION
Enterprises accelerate their adoption of AWS for transforming the way in which IT applications and IT enabled services are delivered for their customers, partners and employees. Even though many think that cloud is new but the fact is that Amazon Web Services have been there since longer.
As of now we see a number of enterprises perform large scale migrations to AWS targeting particular classes of applications, such as web applications or high performance computing (HPC) workloads, where they have identified benefits from running this kind of applications on AWS.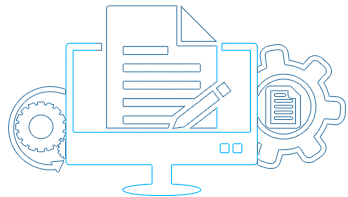 AWS MIGRATION SOLUTIONS
With us you can easily move from data from one platform to AWS cloud based server with the help of our AWS migration solutions. Here at Alpha Soft, our AWS developers take immense care of your data security and you can remain assured with us regarding data security and protection during migration process.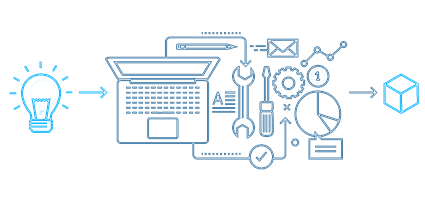 SAAS BASED APPLICATION
Our SaaS services offer a comprehensive solution that is easily purchased on a pay-as-you-go basis from a cloud service provider. It enables your organization to get quickly up and run with an app at minimal upfront cost. The best thing with SaaS is that as you provide SaaS apps to users, you don't require to purchase, install, update or maintain any hardware, middleware or software.
SaaS makes elegant enterprise applications, like ERP and CRM, affordable for organizations that don't have enough resources to buy, deploy and manage the necessary infrastructure and software all by themselves.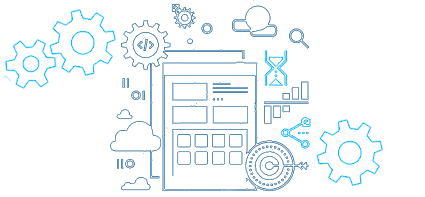 AWS-INTERNET OF THINGS
With AWS IoT you get an SDK helpful in easily and quickly connecting your hardware device or your mobile application. It allows your devices to connect, authenticate and exchange messages with AWS IoT with the use of MQTT, HTTP or WebSockets protocols. AWS IoT offers secure, bi-dircetorial communication between internet-connected things (likewise sensors, actuators, embedded devices or smart applications) and the AWS cloud.
This way you can easily collect telemetry data from multiple devices and store and analyze the data. As well as it create applications allowing your users to control these devices from the phones or tablets.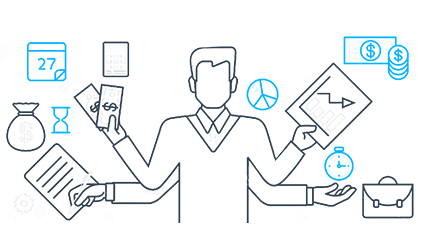 DEPLOY & MANAGE SERVICES
With the help of our services you can enhance availability and governance and you get also get a single integrate console helpful in building, managing and monitoring simple and complex, web and cloud applications. This consolidates a number of cross-platform tools, services and technologies, expediting delivery and maintaining application health.
In this field, our services support wide-ranging tools and helps enterprises in collaborating, scaling and delivering much easily. Enterprises use this technology to view and manage all their applications from a single integrated hub as well as to control access with role-based access control.
Accelerate your Cloud Success with Rich Platform Services

ANALYTICS
VISUALIZATION
Business Intelligence
Data Warehouse
Machine Learning
Streaming Data
Elasticsearch
Hadoop
Data Pipelines

ENTERPRISE
APPLICATIONS
Desktop Virtualization
Email & Calendaring
Document Sharing
Sharing Feedback

MOBILE
SERVICES
Application Management
Application Maintenance & Support
Continuous improvement

INTERNET
OF THINGS
IoT Platform
Device SDK
Registry
Device Shadows
Rules Engine
Increase Developer Productivity and Operational Efficiency

DEVELOPER TOOLS
Source Code Management
Code Deployment
Continuous Delivery

MANAGEMENT TOOLS
Monitoring & Logs
Resource Templates
Usage & Resource Auditing
Resource Management
Service Catalog
Performance Optimization

SECURITY & IDENTITY
Access Control
SSL/TLS Certificates
Key Storage & Management
Identity Management
Security Assessment
Web Application Firewall

APPLICATION SERVICES
API Management
App Streaming
Search
Transcoding
Email
Notifications
Queueing
Workflow
Why Alpha Soft for AWS Consulting Partner?
At Alpha Soft, we offer you with the robust power and flexibility of the cloud with our Amazon Web Services.
AWS allows application providers, ISVs and vendors to quickly and securely host your applications – be it a present application or a new SaaS-based application.
Our AWS services allow you to make the most of a scalable, reliable and secure global computing infrastructure.
With AWS you get to select the operating system, programming language, web application platform, database and other services required by you. This way migration process for present applications become a lot easier.
With the help of AWS tools, Auto Scaling and Elastic Load Balancing, your applications get to scale up or down on the basis of demand.
At Alpha Soft, you only need to pay for the compute power, storage and other resources used by you, without any need of long-term contracts or up-front commitments.
AWS is helpful in utilizing an end-to-end approach to secure and harden the infrastructure, comprising of physical, operational and software measures.