WEB & SOCIAL MARKETING
Professional Digital Marketing for all Business types
Web & Social Media Marketing Company
Social Media and E-mails are the key element in any successful digital marketing campaign. Using different social media channels can connect with new customers and build loyalty with your current and future client base.
Search engines give priority to websites that produce dynamic and engaging content for their users. The social media platform provides wonderful opportunities when it comes to building a strong reputation. With a well-sought strategy, we can use E-mail, Facebook, Twitter, Google, Instagram and more to keep your audience engaged and interested in your business.
B2B E-MAIL CAMPAIGN
Email is a great marketing tool, enabling you to instantly deliver quality content to people who have the power to make great decisions. With direct B2B marketing emails you can get your message to people who matter, whether its business owners, product managers, or anyone else who may be interested in selling your products. Email marketing is a very effective tool for B2B companies that need to get their message to the thousands of contacts in order to find the right people to do business with it.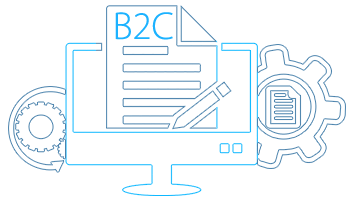 B2C E-MAIL CAMPAIGN
B2C Email Marketing is a direct approach to email marketing, and this is often used when companies are needing a big push on sales, to promote cost savings or to get rid of overstock. Although like B2B emails, a strong relationship to be built is important, the results from the email marketing needs to be more immediate. There is a much higher volume of B2C data than B2B data whether it is for email, phone or postal, with B2C data you can look to target the exact audience you are looking for and select the consumers within your target audience.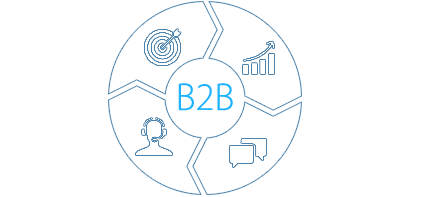 B2B TELEMARKETING
Alpha Soft has an experienced team of B2B telemarketing agents who are skilled at opening doors, developing opportunities and closing sales. Our staff is mature, well trained, motivated and therefore will not use unscrupulous tactics to offer sales on your behalf. We approach the campaigns in a considerably and intelligently manner and your prospects will talk to professionals who will represent your company with utmost integrity.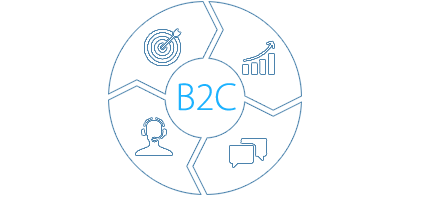 B2C TELEMARKETING
Run your Telemarketing campaign at Alpha Soft and we can take away the trouble of managing this process and you can be sure that all the qualities and rules that we stick to, practice and not just preach. We really understand the importance of successful B2C telemarketing and our agents have many years of experience in producing successful results on behalf of some of the most popular companies. We have people, technology and expertise that can help produce excellent results on your behalf.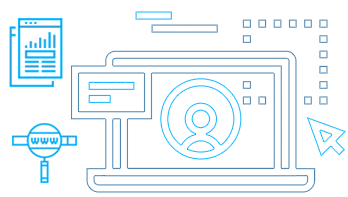 VIDEO MARKETING
As the name suggests, Video Marketing stands for an online promotion tactic that involves displaying videos about various products and services rather than showing descriptive text. Videos are much more interactive as these can provide a quick overview of the product rather than writing lengthy text descriptions. In less than a minute's time, your audience can get the perfect idea about your company, product or service through a small, tempting video. These videos can be shown in the form of ads on various famous websites or as an introduction video on the homepage of website. These videos can even be shown on the social media platforms and even along with the products on E-Commerce websites to show a quick demonstration about the products.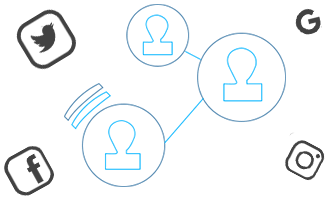 FACEBOOK MARKETING
Facebook's large user base makes it a powerful social media platform to build an audience, regardless of whether you are a company that wants to sell products or an organization that wants to get your message out in the world. Facebook users connect with friends, family, and companies who like them very much on this platform and often do so all day, every day. We can help you create strategic content, navigate the complexity of paid advertising, and master the art of transforming a solid database user base that shares your posts with your friends and family, thus increasing even more more.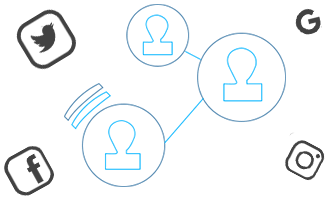 GOOGLE MARKETING
Driving high-quality leads to your company's website that convert into new clients or sales is the ultimate goal of most pay-per-click (PPC) marketing campaigns. Google AdWords, the PPC service powered by the world's largest search engine, gives you advanced tools to find people who are already looking for the services you provide and want to buy. By placing effective advertising text and visual ads on strategically targeted websites and in Google's search results, AdWords experts can generate valuable web traffic for a business.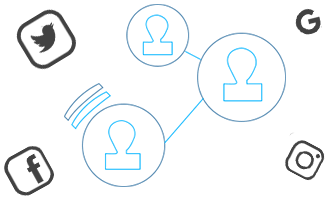 INSTAGRAM MARKETING
Instagram is one of the most popular social networks, rivaling even Facebook and Twitter with the number of its users. With so many people attending this place, Instagram serves as an ideal advertising center, allowing businesses and organizations to reach targeted audiences. Despite being an odd social site, Instagram is a very successful marketing channel.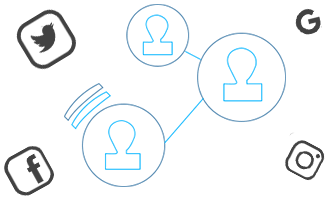 TWITTER MARKETING
Twitter's useful technology is helping businesses around the world with informative ads that are effectively and professionally distributed. Our team with neat and professionalism strategically adjusts your budget and your goals. It also helps you get to know the concept of Twitter and create strategies for your product or service and create a distinctive image of your company on the Internet.