AZURE CLOUD SOLUTIONS
Attain the benefits of Windows Azure with us in a cost-effective manner thus turning business agility a reality.
Azure Cloud Application Development Services
We design and deploy wide-ranging cloud services on the basis of business requirements as well as develop scalable mobile apps using Windows Azure services
With Alpha Soft you get Windows Azure Platform to provide on-demand computing and storage resources. This works best to host collaboration systems, run big data applications and migrate applications out of over-taxed data centers. You can design, build and run software for enterprise development and in order to accelerate time-to-value, we offer architects for strategy, pre-built methodologies for development along with an open environment to explore Azure operations.
It has been noticed that with the onset of uncertain economic environment and ever growing business complexities, enterprises of every size are putting their best foot forward in order to cut their costs as well as enhance productivity and operational efficiency that results in majority of the businesses to efficiently strategize IT resource migration to the cloud. Cloud migration is not an easy process as it requires experience and comprehensive knowledge and here we allow businesses to benefit from our services in Microsoft Azure Development.
You get comprehensive cloud service portfolio comprising of infrastructure as a service (IaaS), platform as a service (PaaS) & software as a service (SaaS).
Custom Azure Application Services
Robust & Highly Scalable Azure Solutions
Azure Mobile
App Services
Azure Integrated
Solutions
Azure Migration
Solutions

Asp.Net Migration
Solutions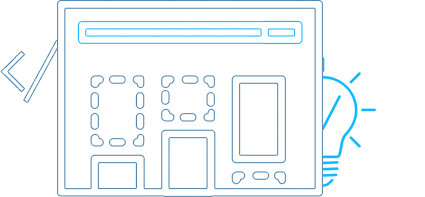 AZURE ADVISORY SOLUTIONS
The foremost thing is that you clearly define the problems and challenges that you try to solve as it comes to a successful cloud migration. The Cloud Advisory services at Alpha Soft aim at establishing a solid foundation for your cloud initiative. We follow step-by-step methodology comprising of various services, such as:
Cloud Fitness & Roadmap Generation
Architecture Analysis
IT Infrastructure Consulting
Security and Compliance
SaaS Selection and Strategy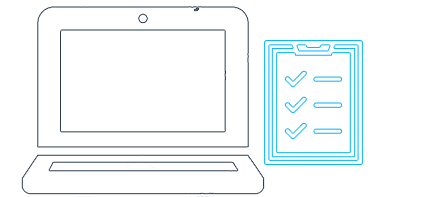 AZURE WEB APP SERVICES
As of now most number of enterprises has already adopted cloud strategy and over the time they have deployed pioneering cloud-based web & mobile applications. Enterprises that still run legacy apps require deploying cloud native custom web-applications and this is certain to enhance customer experience as well as give major savings in infrastructural overheads.
We have a team that helps businesses in upgrading their age-old legacy applications and here we use C#.Net MVC & HTML5 for the modernization of current on premise applications. This way with pioneering apps we allow enterprises boost consistent user experience.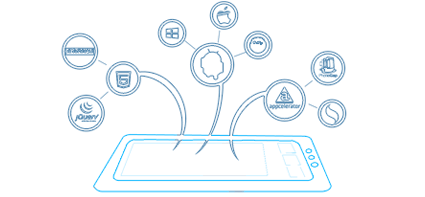 AZURE MOBILE APP SERVICES
Here at Alpha Soft, we help enterprises with our amazing mobile apps with MBaaS on Cloud to attain 'Enterprise wide Mobility. It's easier to attain such core competencies with cross-platform mobile applications driven by MBaaS on Cloud. However, it requires both time and efforts to develop these mobile apps, as they need distinctive programming for each platform; Objective C for iOS, C# for Windows and Java for Android.
With us you get the best solution to develop mobile apps using C# and deploy across iOS, Android and Windows.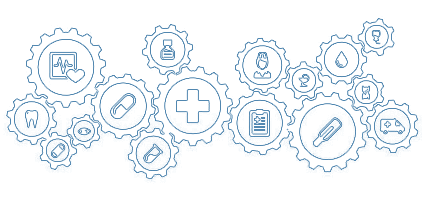 AZURE INTEGRATED SOLUTIONS
Through Azure Integrated Solutions at Alpha Soft, we extend data beyond firewalls to partners, customers and remote employees, facilitating supply chain, logistics, B2B data and media collaboration. We allow you to make digital transformation for your business a reality by enabling IT in order to operate at exceptional speed and agility. Through our solutions, we seamlessly integrate applications, data and processes in order to stay ahead in the league by building an API-enabled and connected enterprise.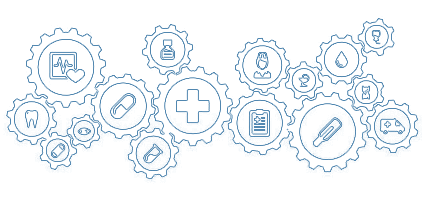 AZURE MIGRATION SOLUTIONS
We allow you to move from data from one platform to Windows Azure cloud based server with the help of our Windows Azure migration solutions. Here at Alpha Soft, we take care of your data security and you can remain assured with us regarding data security and protection during migration process.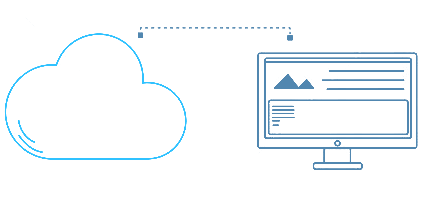 SAAS BASED APPLICATION
Through our SaaS services we offer a complete software solution that can be purchased on a pay-as-you-go basis from a cloud service provider. SaaS enables your organization to get wuickly up and run with an app at minimal upfront cost. The best thing with SaaS is that as you provide SaaS apps to users, you don't require to purchase, install, update or maintain any hardware, middleware or software. As well as SaaS makes elegant enterprise applications, like ERP and CRM, affordable for organizations that don't have enough resources to buy, deploy and manage the necessary infrastructure and software all by themselves.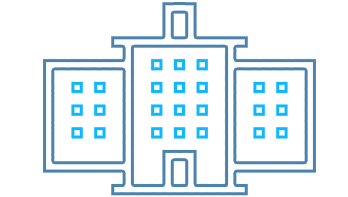 MBAAS DRIVEN ENTERPRISE MOBILITY
Y
With Mobile Backend as a Service (MBaaS), we offer you a way to connect the mobile apps with the cloud storage and data processing system. It lends you with myriad of backend capabilities supporting highly-functional mobile apps, Microsoft's Azure Mobile App Service is among the leading MBaaS system empowering the Enterprise Mobility Solutions.
It consolidates enterprise Active directory, single sign-on, integration with databases, Push notifications, Social Media integration and offline-sync features.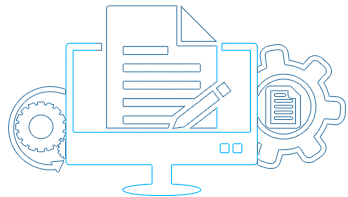 ASP.NET CMS SOLUTIONS
Our services help in improving availability and governance. With us you get a single integrated console to build, manage as well as monitor simple and complex, web and cloud applications. This consolidates a number of cross-platform tools, services and technologies in order to expedite delivery and maintain application health.
This way it support a wide-range of tools as well as helps enterprises collaborate, scale and deliver easily. Enterprises are using this technology in order to view and manage all their applications from a single integrated hub as well as to control access with role-based access control.
Benefits of Adopting Azure Cloud Platform
Azure allows businesses to quickly deploy applications in the cloud, which saves on infrastructure costs while reducing the hardware and maintenance burdens
Microsoft speed of deployment, speed of operation scalability and functionality is just unmatchable by on-premises as well as even other cloud providers.
Enterprises that uses Azure are able to develop, test, feedback and retry as applications are developed. This way it's easier to explore new avenues and new technologies.
It is easier for enterprises that use Azure can have their services run in datacenters worldwide, easily. It enables them to modify the global footprint of their applications in a dynamic manner as performance and utilization changes.
Get secure and seamless logon for the users – business to business or for individuals. This allows the customers to use familiar accounts such as Facebook or LinkedIn to login to services.
We use Azure in order to easily create applications running reliably as well as scale from 10 to myriad users without the need of any additional coding.
Fully-integrated Cloud environment
We offer tools that make it easier to build Azure solutions. It surely benefits the developers as well as demonstrates Microsoft Azure's business focus.
Explore the potential of Sharepoint, Azure & Dynamic CRM
Developing custom solutions based on Azure, SharePoint & Microsoft Dynamics that help you collect, process and Analyze data to make fast decision.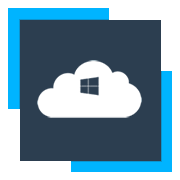 SAAS ENABLEMENT
Windows Azure can be best introduced as the most strengthening and authentic cloud computing and hosting solution. At Alpha Soft, we have advantageously used the benefits of Windows Azure Development roping in our distinguished rapport with Microsoft solutions that we have earned all these years.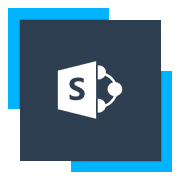 SHAREPOINT
SharePoint is known for its amazing capabilities as a web application platform. Alpha Soft has been working on SharePoint services from past several years and we have a dedicated team to work on SharePoint development projects, to handle prompt and flawless project deliveries.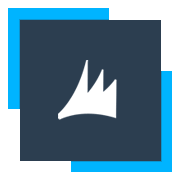 DYNAMICS CRM
As Microsoft Certified Partner, at Alpha Soft we have been delivering pioneering Dynamics CRM solutions for modern businesses. We are committed to customer goals offering quality Dynamics CRM services. With us you get end-to-end facility to manage relationship with your customers.
Why Alpha Soft for Azure Cloud Solutions & Services ?
We specialize in delivering fully integrated azure cloud solutions with reliable software architecture at cost effective price.
Here we build a hybrid IT environment in which the on-premises IT resources work together with cloud IT resources.
We allow the enterprises to easily develop mobile back-end services using the Azure SDKs for Windows iOS, Android and HTML5
We allow the enterprises to easily develop mobile back-end services using the Azure SDKs for Windows iOS, Android and HTML5
AT Alpha Soft, we help develop build highly available and infinitely scalable cloud service applications and APIs
We help you in leveraging from the services such as SharePoint and Dynamics CRM, implementing a custom development solution and migrate from the existing applications
Here we implement Microsoft's SaaS offerings such as Office 365, SharePoint Online, CRM Online and Exchange Online